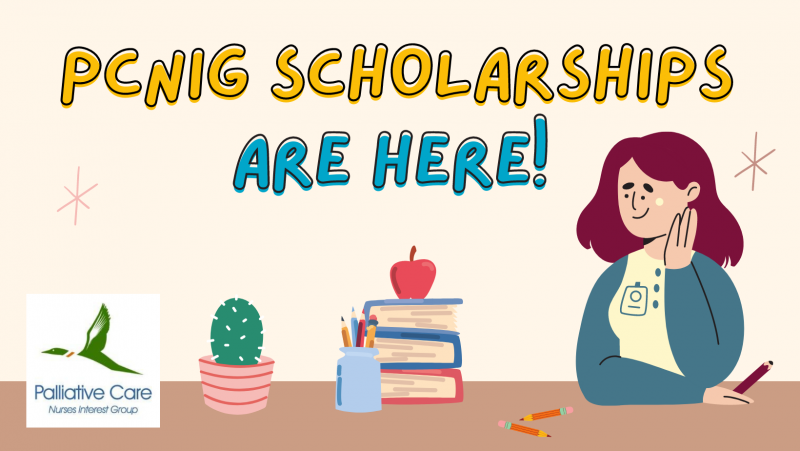 Beginning in 2021 in collaboration with the Registered Nurses' Foundation of Ontario (RNFOO), the PCNIG is proud to offer three (3) annual scholarships for the advancement of palliative care education for nurses and nursing students. Please visit the RNFOO website for more information and to apply.
Dr. Christine Newman Memorial Scholarship in Palliative Care Education (1 x $1,000)
This scholarship honours "Dr. Chris" who was deeply committed to supporting continuing education, particularly for nurses in the area of her passion, palliative care. To support a recently graduated RN or RPN, or a diploma-prepared RN nursing student who is enrolled in or can demonstrate plan to enroll in the CNA certification in hospice palliative care (Canadian Hospice Palliative Care Nursing Certification CHPCN) to further their commitment to the care of persons and their families facing a diagnosis that would benefit from a palliative care approach. Preference will be given to those who are members of the PCNIG. If the selected applicant is not a member, part of scholarship will be used to secure their membership.
Congratulations to our 2022 winner, Monika Daher from Ryerson University (newly named Toronto Metropolitan University)!
PCNIG Graduate Scholarship (1 x $2,000)
To support a part-time or full-time graduate student (Nurse Practitioner, Masters, PhD, Clinical Doctorate) studying an aspect of palliative care. Applicants must be involved in and demonstrate excellence in any area of palliative care across the lifespan and continuum of care, and indicate how they contribute to the advancement of clinical practice, education, or research in this clinical specialty. Applicants must be members of PCNIG.
This scholarship was not awarded in 2022.
PCNIG Baccalaureate Scholarship (1 x $1,000)
To support a student enrolled in a baccalaureate/ bridging nursing program. Applicants should be able to demonstrate an interest in or understanding of the challenges faced by marginalized communities facing palliative care. Preference will be given to those who are members of PCNIG and have completed at least 50% of their program.