Nominations are now open to join the Executive Team!
Please follow this link for more information on how to apply for the following positions:
Chair (2-year term)
Chair-Elect (2-year term)
Finance ENO (2-year term)
1 Membership and Education ENO (2-year term)
Region 8 Rep (1-year term)
Region 9 Rep (2-year term)
Region 11 Rep (2-year term)
Region 12 Rep (1-year term)
The deadline to apply is Friday, August 4th at 2 pm!
Region 1 Representative
Lizette Keenan completed her diploma in nursing at St. Clair College in Windsor Ontario and her BScN and MN at the University of Windsor. She finished her PhD in Nursing at Walden University with a focus on medication assisted treatment in substance use disorders in women. Lizette has worked as a registered nurse in various areas like medical surgical, dialysis, and community mental health. Throughout her journey, mental health has been a common thread affecting all patients. From an early age, Lizette was exposed to substance use disorders from her father experiencing addiction and eventually becoming a substance abuse counsellor for over 20 years before his death. These experiences, professionally and personally, have fostered a passion for mental health especially those who require care and advocacy. Lizette is always looking for ways to improve her practice and serve the populations that need it most. Most recently, she completed a research study working with nursing students to provide exposure and foster learning with individuals experiencing homelessness. Lizette's current role is Professor, School of Nursing, St. Clair College where she teaches a variety of courses including mental health nursing. 
Lizette's hobbies are spending time with her teenage children Owen and Zoe, mostly as a cab or bank machine. As well, she enjoys being one with nature and spinning vinyl records.
Region 5 Representative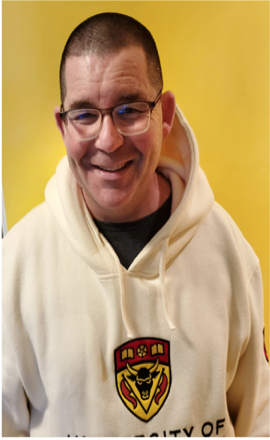 Emma is an RN Psychotherapist who graduated from the Queen's School of Nursing in 2000 and joined the Canadian Armed Forces (CAF) that same year as a Nursing Officer. In 2005, she graduated from the Advanced Studies in Mental Health program from Mount Royal College in Calgary, Alberta. She became a Mental Health Nursing Officer with the Canadian Armed Forces in 2006 and in 2019, graduated with a Masters in Counselling degree from the University of Calgary. Emma has deployed to Afghanistan with the CAF and has  completed a number of taskings in support of Canada's mission to Afghanistan in Cyprus. She has been posted to Cold Lake Alberta, Petawawa Ontario, Halifax Nova Scotia, Gagetown New Brunswick and presently Borden Ontario. Emma has completed training in Cognitive Behavioural Therapy (CBT), Cognitive Processing Therapy (CPT), Dialectical Behavioural Therapy (DBT), Eye Movement Desensitization and Reprocessing Therapy (EMDR) and Motivational Interviewing (MI) and is listed as a trained provider of CBT-I (CBT for Insomnia) and as a Quality-Rated Provider of CPT in the treatment of Post Traumatic Stress Disorder (PTSD).  Emma's professional e-portfolio is available online at: https://ejquinn.weebly.com/ 
Region 10 Representative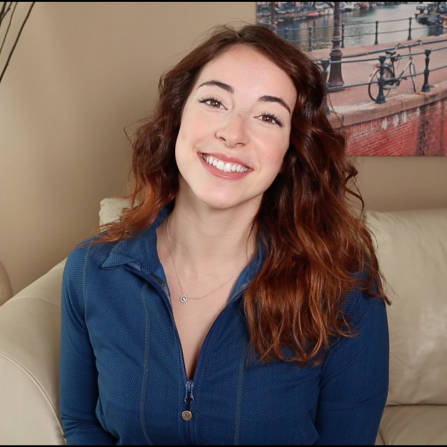 My name is Danica Kaplan, I graduated nursing in 2019 and currently work as a Registered Nurse in Mental Health at The Ottawa Hospital. I am the Region 10 Representative in the MHNIG of the RNAO and I joined to feel more connected with other health care professionals that are just as passionate about making mental health a priority as I am! I hope in the near future to have my own practice as an RN Psychotherapist to provide resources for mental health for those that need/want it and to create a positive & interactive community that helps and supports each other!
Region 2- Dawn Bride
Region 3- Kristen Harley
Region 4- Marie-Claire Boyle
Region 6/7- Lisa Crawley