Region #1 Representative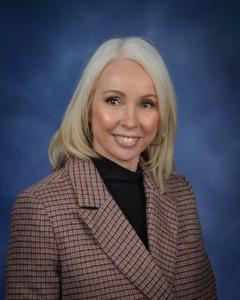 Hello, my name is Tara. I'm an RN with 22 years of experience and I'm also an RP in the qualifying category with CRPO. Half of my career has been spent working at the University of Michigan Medical Centre as a critical care nurse. The remainder of my work involved a variety of roles including, pain management, geriatrics, case management and psychiatry. I've recently graduated from Yorkville University with an MA in Counselling Psychology, I hold a BN from Athabasca University and a Diploma in Health Sciences – Nursing from St Clair College. I'm currently in the process of starting my own private counselling practice. I have additional training in violence de-escalation, Emotion Focused Mindfulness Therapy (EFMT), Motivational Interviewing (MI), Solution-Focused Therapy (SFT), Cognitive-Behavioural Therapy (CBT), Dialectical Behaviour Therapy (DBT) and positive psychology. My personal interests include motorcycling, kayaking, archery, camping and quality time with family. As I embark on this journey of being a reginal representative for RNAO, I'm hoping to make use of my nursing experience and mental health knowledge to advance the mental health and wellbeing of Ontario nurses and the patients we serve.
Region #2 Representative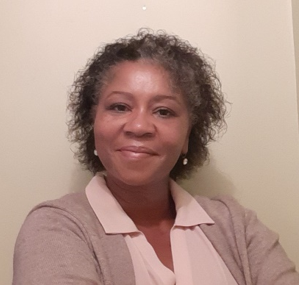 Leslien obtained her Masters of Health Sciences from McMaster University and her undergraduate degrees from the University of Windsor, a BA in Psychology with a minor in biology and a Bachelor of Science in Nursing, completing some her required clinical practicum hours in the USA.
Leslien has over 30 years of nursing experience and has worked in Advance Practice Nurse (Clinical Nurse Specialist) positions in Tertiary Mental Health Care, Clinical Informatics- in the Electronic Health Record world, Neonatal Nurse Practitioner/Clinical Nurse Specialist in Neonatal ICU- where she developed a passion for working with women/families who were substance involved, resulting in substance exposed neonates.  Leslien feels that working with these very complex, vulnerable and often traumatized persons led her career in direction to Mental Health Care. She also worked as Registered Nurse in the NICU.
Leslien has recently retired from full time work and has supported the Covid vaccination and assessment Clinics where her mental health knowledge, skill and ability has been fully utilized. In addition, she is now a curriculum developer for one of the courses in the new postgraduate, Mental Health Certificate Program at Fanshawe College.
Leslien has been proud a member of RNAO and various interest groups for many years and on MHNIG Executive Board in various roles from political action rep to the Financial Officer role (for quite a while). Leslien is currently the Region 2 representative (Middlesex Elgin Chapter). Leslien advocates for Mental Health care within her community, for all, especially during the Covid 19 Pandemic where the need for mental health care supports are significant.
Region #4 Representative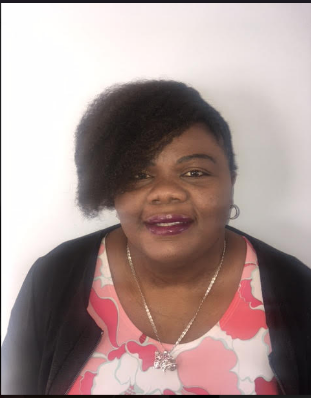 My name is Abiola Akinremi, I am a Registered Nurse graduate of York University. I have been a nurse for 10 yrs. I currently work in the community. My philosophy is that healthcare really starts with prevention and providing care to patients at home because, by the time they need to go to the hospital, the damage is already done.  I worked in management, supervision and have been with the Summit Assertive Community Treatment team (ACTT) in Oakville for 3 years and currently a frontline nurse.  
In addition, I am the founder & CEO of A&M Healthcare Staffing Agency.  Outside of work, my passion is to give back and provide medical healthcare help in countries where access to healthcare is limited to the majority of the population.  In 2017, I started my own non-profit foundation, A&A Medical Healthcare Supplies Aid. To date the foundation has raised funds and completed two trips to Nigeria (West Africa) to provide free healthcare to those in need. 
Region #5 Representative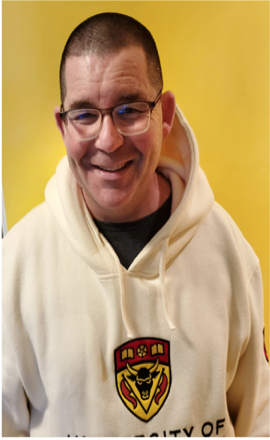 Emma is an RN Psychotherapist who graduated from the Queen's School of Nursing in 2000 and joined the Canadian Armed Forces (CAF) that same year as a Nursing Officer. In 2005, she graduated from the Advanced Studies in Mental Health program from Mount Royal College in Calgary, Alberta. She became a Mental Health Nursing Officer with the Canadian Armed Forces in 2006 and in 2019, graduated with a Masters in Counselling degree from the University of Calgary. Emma has deployed to Afghanistan with the CAR and has  completed a number of taskings in support of Canada's mission to Afghanistan in Cyprus. She has been posted to Cold Lake Alberta, Petawawa Ontario, Halifax Nova Scotia, Gagetown New Brunswick and presently Borden Ontario. Emma has completed training in Cognitive Behavioural Therapy (CBT), Cognitive Processing Therapy (CPT), Dialectical Behavioural Therapy (DBT), Eye Movement Desensitization and Reprocessing Therapy (EMDR) and Motivational Interviewing (MI) and is listed as a trained provider of CBT-I (CBT for Insomnia) and as a Quality-Rated Provider of CPT in the treatment of Post Traumatic Stress Disorder (PTSD).  Emma's professional e-portfolio is available online at: https://ejquinn.weebly.com/ 
Region #s 6-7 Representative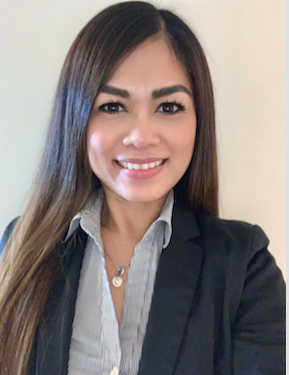 Rodea obtained her Masters of Nursing Degree at Ryerson University and subsequently completed the Post-Masters Nurse Practitioner Program at University of Toronto. With over 13 years of nursing experience, Rodea has worked as a Clinical Nurse Specialist, Clinical Educator, Academic Professor, and Registered Nurse in both acute care and community settings. She has also obtained the Psychiatric and Mental Health Nursing Certification from the Canadian Nurses Association. Rodea is currently practicing as a full-time Nurse Practitioner and is passionate about promoting mental health. She also has a special interest in innovative research, continuing education, and knowledge translation.
Region #10 Representative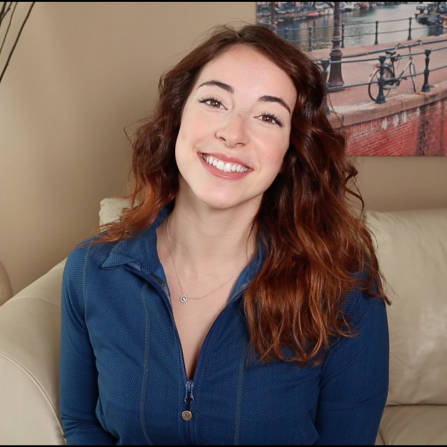 My name is Danica Kaplan, I graduated nursing in 2019 and currently work as a Registered Nurse in Mental Health at The Ottawa Hospital. I am the Region 10 Representative in the MHNIG of the RNAO and I joined to feel more connected with other health care professionals that are just as passionate about making mental health a priority as I am! I hope in the near future to have my own practice as an RN Psychotherapist to provide resources for mental health for those that need/want it and to create a positive & interactive community that helps and supports each other!
Region #11 Representative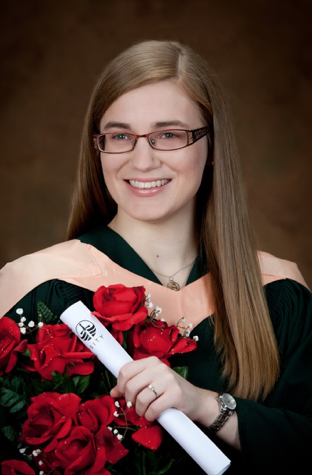 My name is Katherine Harvey and I am your Region 11 Representative for the Mental Health Nurses Interest Group! I have worked in-patient mental health for over 4-years, and I am passionate about the mental health field. I have a strong interest in advancing the interests of our profession and advocating for education opportunities for mental health nurses. I am completing a master's degree in Counselling Psychology and a practicum placement at a counselling agency. My goal is to help provide more holistic, evidence-based, and trauma-informed mental health care to our patients and their families. I have been a member of the RNAO for several years and have attended the two previous AGMs in Toronto. I had the privilege of being a consultation representative for Region 11 in 2018 and being a bursary recipient to attend the National Federation of Mental Health Nurses in Winnipeg in 2019.  Looking forward to meeting all of you!