RNAO AGM in Toronto, June 23, 2023.
Paul-André Gauthier, President CNS-ON.
Rashmy Lobo, Past-President and voting delegate. 
Executive Presidents CNS-ON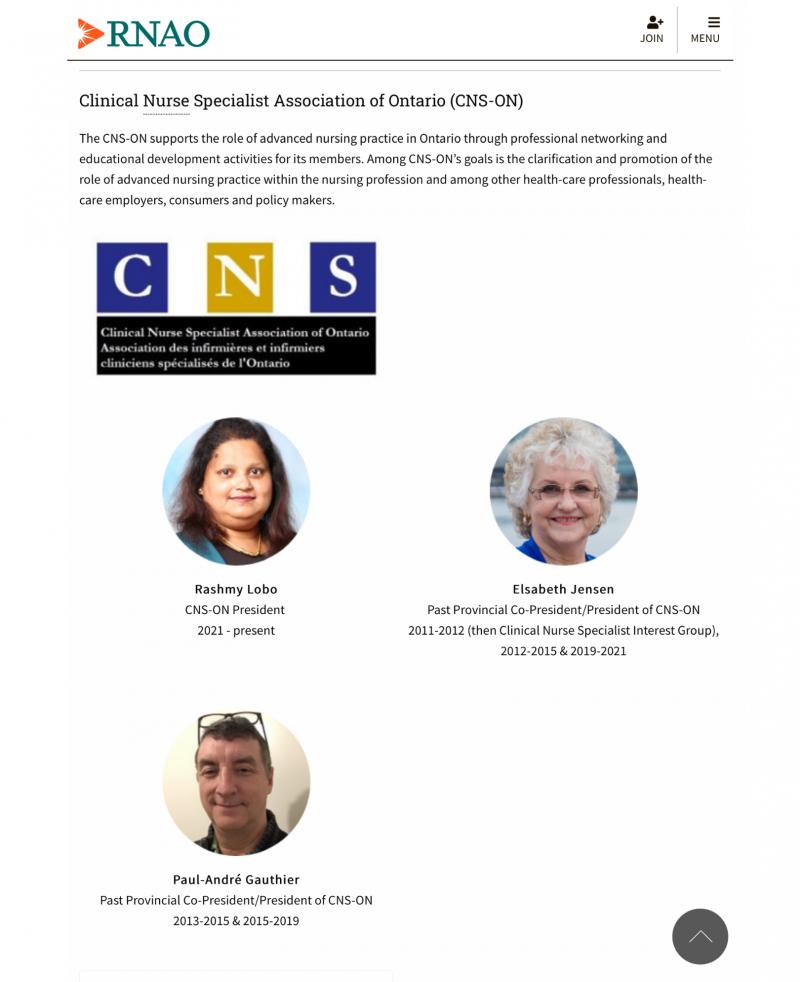 2013-2015 Executive CNS Association of Ontario
Once we resume meeting on face-to-face, we will be able to take a group picture of the latest CNS-ON Executive. 
CNS Ontario was awarded the "RNAO Interest Group"
of the Year in April 2006 in Ontario
Paul-André Gauthier, Executive member & Heather Elliott, President in 2006.