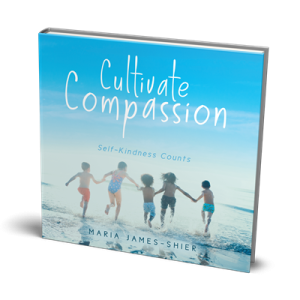 Please join RNAO's Kingston Chapter on March 20th from 19:30 to 20:30 for a virtual meeting, "Cultivate Compassion" with Maria James-Shier. Meet the chapter's ENOs. Engage, network, and connect with each other.

Register here: https://queensu.zoom.us/meeting/register/tJEldemhpjIjE9ADrn69QESxxhFQA1166s0T.

After registering, you will receive a confirmation email containing information about joining the meeting. 


Maria James-Shier, bio:
Maria Shier is a Registered Nurse and Author of 'Cultivate Compassion: Self Kindness Counts.' A passionate and articulate advocate who partners with patients, families, caregivers and community service providers to boost understanding of complex care delivery systems, community resources and navigation support.
Maria has gained vital insights and first-hand knowledge of what truly drives service users and service providers to pursue, advocate and optimize our existing healthcare systems. Maria brings a diverse perspective, having spent three decades working in acute care, public health, mental health, patient experience, research, and consulting. Maria believes our collaborative success will be defined by how well we strive to connect with those we serve and communicate authentically with community partners to ensure we work toward a shared vision of seamless transitions and ease of use within our healthcare system.
Her debut work explores how front line caregivers remain resourceful in the face of adversity. Life hacks to boost compassion resiliency for both professional and family caregivers. Our strength lies in compassion not only for ourselves, but compassion for others as well. We invite you to collectively pause to explore the often unrecognized bench strength that we inherently possess, and provide inspiration to integrate a host of new wellness strategies. When not immersed in thoughtful ventures or wanderlust, Maria can be found on her yoga mat, or blending green juice.