as an interest group of RNAO, to actively support the initiatives of RNAO
to provide a forum for communication and exchange of ideas
to promote awareness of the roles of parish nurses and to serve as liaison with RNAO, CNA and other groups in promoting certification of parish nurses
to provide professional support for parish nurses
to encourage the formation of liaison groups throughout Ontario
to support implementation of standards of practice for parish nursing
to encourage participation of parish nurses in education and research
to ascertain the feasibility of the FCNIG being a corporate group member in the Canadian Association for Parish Nursing Ministry
FCNIG's 2023 Executive Team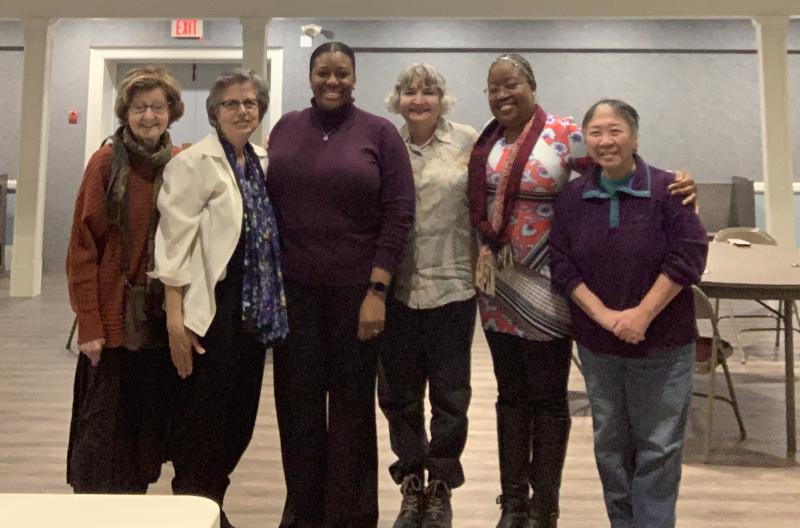 President/Chair: Ola Babalola
President-elect: Vacant
Past-President: Anne-Marie Mohler
Finance Executive Network Officer: May Tao
Membership Executive Network Officer: Lily Cugliari-Kobayashi
Communication Executive Network Officer: Michelle Solomon
Social Media Executive Network Officer: Maria Lippa
Policy and Political Action Executive Network Officer: Vacant 
Student Executive Network Officer: Vacant
Region 2, Middlesex Elgin: Michelle Solomon
Region 6, Toronto West: Lily Cugliari-Kobayashi, Maria Lippa
Region 7, Toronto East: May Tao
Region 8, Durham: Ola Babalola
Region 9, Jeanne Lambert 
Region 11, Sudbury: Dot Klein
Regions 1, 3, 4, 5,10, and 12 are vacant. 
Which region do you live in? Find your local chapter and connect with our execs! We'd love to hear from you!
Vacancies: We are seeking a student exec and policy and political action exec for the 2023/2024 term. Please contact us for more information. 
Last Updated: April 21, 2023
"What to Do in an Emergency" Educational Day, Jan 28, 2023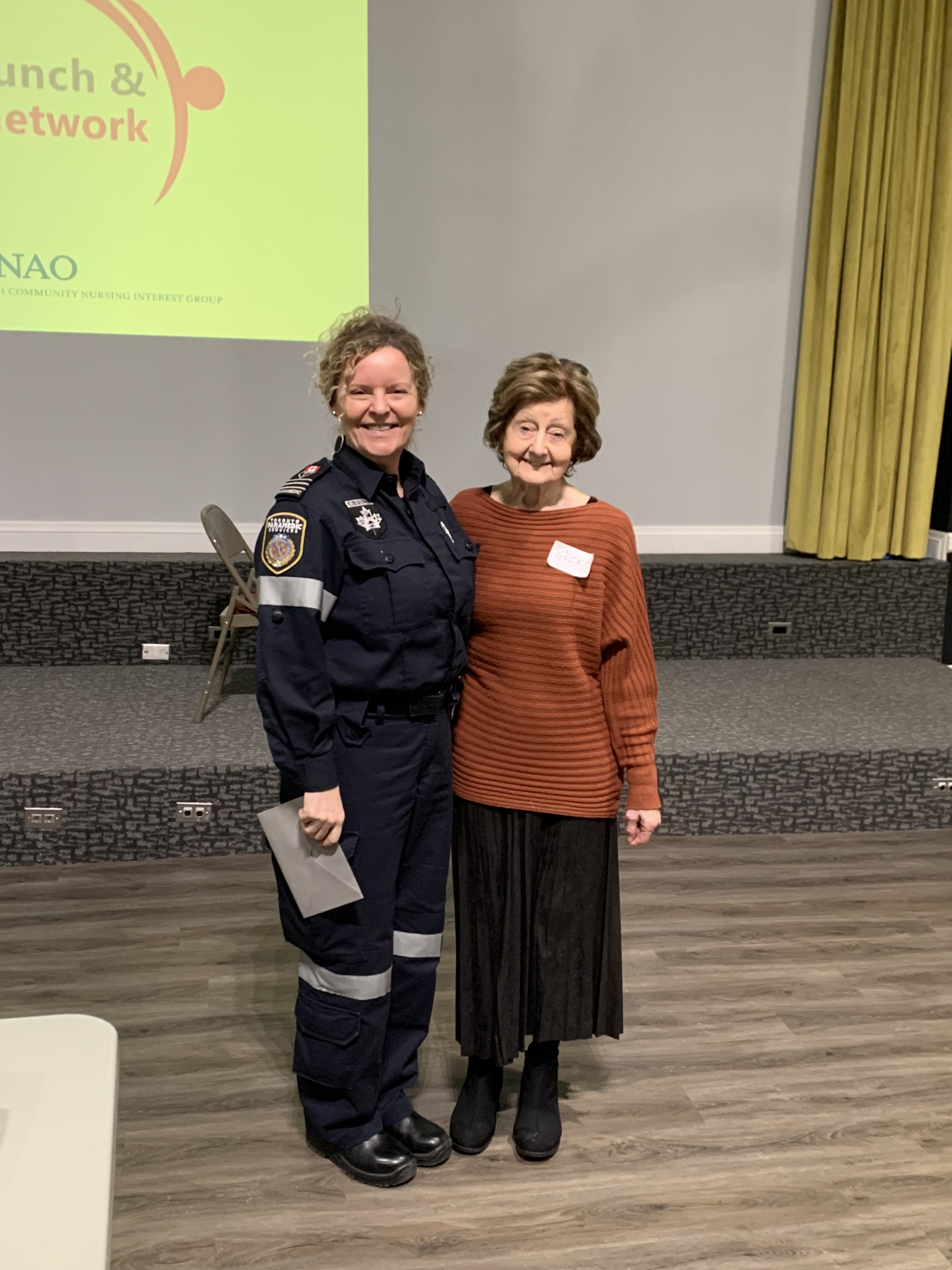 The pandemic affected the delivery of emergency services! FCNIG explored how Faith Community Nurses and health care providers provide spiritual care and health services in a time of emergency! Thank you to special guests Siobhan Carlin, Advanced Toronto Services Paramedic, and Bob Parke, bioethicist, and member of the Clinical Advisory Committee at Ontario Palliative Care Network (OPCN) for your discussion on emergency care planning and advanced care planning with a more wholistic perspective.