NPIG Chair: Sally Baerg, NP-PHC, MSc, MScN, CHPCN(C)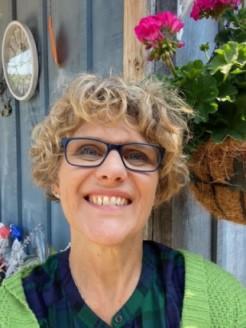 Sally Baerg is a Nurse Practitioner who is currently working in the community specializing in Palliative Care in the Niagara area. She is a nursing graduate from McMaster University, and a graduated from York University from the Nurse Practitioner program.  She holds a Master of Science in Applied Health Sciences from Brock University, and a Master of Science in Nursing from York University. She has three adult children and has been married to her husband for 30 years. Her daughter is following her foot steps, and is working in the Toronto area as a nurse. Sally is currently acting as the Chair of the Nurse Practitioner Interest Group. 
NPIG Co-Chair: Shannon Clausen, NP-PHC, MACP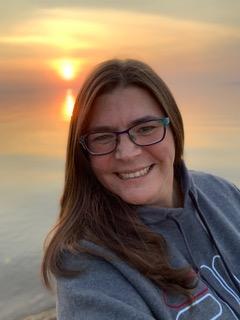 Shannon has been passionate about primary care since she started working in 1998. Her practice has taken her from isolated nursing stations in aboriginal communities to work as a civilian NP on a Canadian air force base, NPLC, CHC and now works in Virtual care clinic. Inspired by life events and the gaps noted in primary care, Shannon completed a Masters degree in counselling psychology and now also has a private practice as a Nurse Practitioner Psychotherapist and also works with a Seniors Mental Health and BSO outreach program.  Shannon is excited to be with the NPIG and hopes to inspire advocacy for increased NP opportunities while also celebrating our achievements and encouraging compassion for ourselves and others. 
NPIG Student Liaison: Dr. Eric Staples, ND, RN, Miller Fellow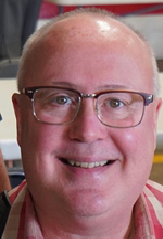 Dr. Eric Staples is an Independent Nursing Practice Consultant. He was a graduate of the first post-graduate Acute Care Nurse Practitioner (ACNP) certificate program in Ontario in 1995 from University of Toronto, and has held Assistant Professor roles at Dalhousie University, Halifax, Nova Scotia, where he was involved in implementing the Advanced Nursing Practice stream in 1998, McMaster University, Hamilton, Ontario as the Western Region NP Coordinator in the Ontario Primary Health Care Nurse Practitioner (PHCNP) Program, and the University of Regina, Regina, Saskatchewan. Eric serves or has served on several Canadian Association of Schools of Nursing (CASN) committees related to NP education, preceptorship, prescribing, and the development of the position statement on doctoral education in Canada. He continues to be involved in NP research, publishing speaking engagements. Eric was the lead developer and editor for the inaugural edition of Canadian Perspectives in Advanced Practice Nursing published in 2016 and in French in 2017 thanks to RNAO funding. The  2nd edition was published in December 2020.
NPIG Policy & Political Action Officer: Petrina Barbas, RN, BScN, BHSc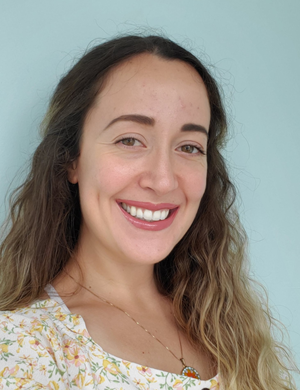 Petrina Barbas is a Registered Nurse in Hemodialysis at St. Joseph's Healthcare Hamilton where she strives to provide continuity of care to individuals impacted by chronic kidney disease. She began her nursing career in the Multi-Organ Transplant Program at University Health Network in Toronto. She completed her Bachelor of Health Sciences at Western University and her Bachelor of Science in Nursing at Ryerson University. More recently, she has taken on the role of Public Health Nurse in Case and Contact Management with the Middlesex-London Health Unit where she utilizes a wide range of public health interventions to mitigate the spread and impact of Covid-19. Petrina is enrolled in the Master of Nursing and Primary Health Care Nurse Practitioner Program at Ryerson University, and she is expected to graduate in the summer of 2023. She is excited to join the NP profession and use her knowledge and skills in chronic disease prevention and health promotion, which she views as fundamental to building healthier communities where equitable access to primary health care is celebrated as the norm. 
Her involvement with RNAO extends back to 2015 when she was an undergraduate nursing student. Petrina was Student Representative to the Community Health Nurses' Initiatives Group (CHNIG) Executive Board where she was instrumental in creating the inaugural Student Sub-Committee to amplify the voices of nursing students interested in community and public health and connect them with mentors and leaders in the field. She also served on the Expert Panel for the development of RNAO's Best Practice Guidelines (BPG) for Supervised Injection Services to promote safe, compassionate and evidence-based interventions for persons living with substance use. 
Her term as Policy and Political Action Network Engagement Officer with the NPIG Executive Board began in July of 2020, and so far, she has spoken to key politicians in her local riding, including Hon. Andrea Horwath, to advocate for the implementation of the "Nursing Home Basic Care Guarantee", which calls for the immediate hiring of one NP for every 120 residents in the role of attending NP or director of clinical care. Petrina, along with her NPIG colleagues, have also submitted a resolution for the 2021 RNAO AGM based on the findings from the NP Task Force "Vision for Tomorrow" Report to call on employers and government to secure protected professional development time for NPs with the intention of enhancing access to continuing education, NP student mentorship, and participation in NP-related research for the continued growth of the NP profession.  
NPIG Finance Officer: VACANT
NPIG Membership Officer: Sarah Unwin, NP
Coming soon!
NPIG Social Media Officer: Larissa N. Gadsby, MScN, NP-Paediatrics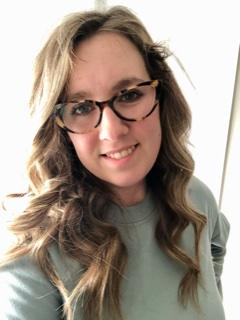 Larissa has worked as a paediatric nurse for the past eleven years and has been a Paediatric Nurse Practitioner since 2016. She completed her undergraduate and graduate degrees at McMaster University, as well as a Post Masters Nurse Practitioner Diploma in Paediatrics from the University of Toronto. She is currently practicing as a Paediatric Nurse Practitioner in hematology/oncology at Children's Hospital - London Health Sciences Centre. Through caring for children with cancer and chronic illness, she has developed strong advocacy skills and a rich understanding of the various gaps and barriers in services for many children and their families. Larissa's involvement with RNAO includes being a past Region 4 Representative to the Board of Directors, a past president of the Pediatric Nurses' Interest Group, and a founding co-chair of the Nurse Practitioner Interest Group.
NPIG Communication Officer: Alanna Coleman, MN, NP-PHC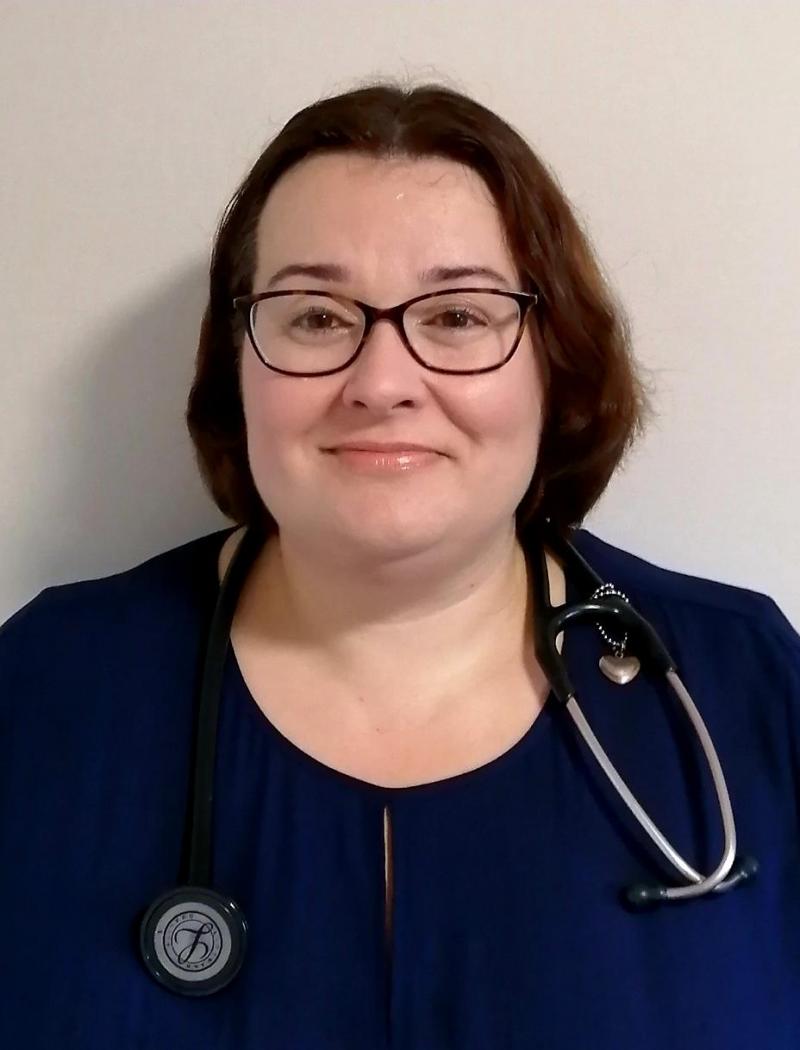 Alanna Coleman is a nurse practitioner who specializes in the primary care of older adults. She is passionate about older adult health and has experience in caring for older adults in various settings, including retirement, long-term care, and rehabilitation settings. Alanna also feels strongly about quality improvement in health care and professional practice development and has participated in several quality improvement initiatives at the nursing, department, and organizational level. Alanna received her Bachelor of Nursing from the University of New Brunswick-Humber College collaborative program in 2009 and received an honor in the Critical Care Nursing certificate program at Durham College as the highest-ranking graduate in 2010. Alanna has a keen interest in professional growth and has obtained certificates in medical cannabis and diabetes education. She is currently pursuing a Doctor of Nursing Practice degree at Aspen University.