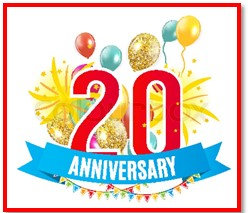 We are happy to release this special summer summer newsletter.
This year marks a major milestone for us: 20 years since the founding of Parish Nursing Interest Group in 2001.
As we look back with pride on our 20 years of accomplishments, we also look forward to the exciting future ahead.
With the official formation of the Faith Community Nursing Interest Group, we have even more opportunities to support and encourage faith community nurses in their wholistic health nursing practices.
In this issue, you will find the following highlights:
President's Message
FCNIG New Executive
National Nursing Week
Political and Policy Action Updates
CAPNM Conference and AGM 2021 Review
Congratulating message to Anne-Marie Mohler and Windermere Champions
In Memory of Charlotte Noesgaard
Celebrating 20 Years of Achievements
Faith Community Nurse Census
Resources & Inspirations
Happy reading!
FCNIG Executive