RNAO MIDDLESEX ELGIN CHAPTER EXECUTIVES- 2021/2022
 
Janet Hunt – Chapter President and Finance Executive Network Officer
Janet Hunt, our chapter treasurer and president, has over 30 years nursing experience within acute care, chronic care and mental health nursing. Janet recently stepped down from full time work and has supported the Middlesex London Health Unit in their covid vaccination clinics. She also is a clinical instructor with the Western-Fanshawe school of nursing. She has also been actively involved in RNAO; sitting in numerous committees supporting the organization and acting as region 2 representative on RNAO Board of Directors, as well as chapter president of Middlesex-Elgin. She has advocated for the social determinants of health, engaging local politicians, from all levels of government with health care information at the local level. 
 
Lauren Rogers – Policy and Political Action Executive Network Officer
Lauren Rogers is the Policy and Political Action ENO. She graduated in 2019 with a Bachelor of Nursing degree from the University of Western Ontario and was the President of the Western Fanshawe Nursing Students' Association. Lauren now works in the Medicine Unit at London Health Sciences Centre. Lauren is passionate about health promotion, public policy and ethics. 
 
Nicole Forster – Communications Executive Network Officer
Nicole is the Communication Network Officer for Middlesex Elgin. She graduated from the Western-Fanshawe BSCN program in 2019, and currently works in spinal cord injury rehabilitation at Parkwood as a bed side nurse. She has discovered a passion for rehabilitation nursing, patient centered care, and teaching taking on IP nursing students as a preceptor. She hopes to expand her nursing experience into palliative care and mental health in the future. Nicole has been involved in the RNAO since her first year of nursing school as a student member, and going on to be the Fanshawe and Western student liaison for the Chapter and Western Fanshawe Students' Association in the 2 years following. She is excited to be involved once again with the Chapter as an RN!
  Chantal Singh - Social Media Executive Network Officer
Chantal completed her BScN at Western University in 2015, working in a variety of areas during the program including the Cardiac Critical Care Unit (CCCU) at the Hospital for Sick Children in Toronto. She has worked for the past five years in the Paediatric Critical Care Unit (PCCU)  then moving to the Neonatal Intensive Care Unit (NICU) at LHSC Children's Hospital in the Clinical Educator role, and is now the Professional Practice Consultant for Children's Hospital on the LHSC team. She is also faculty of Arthur Labatt Family School of Nursing for Western University's BScN program, and has assisted on the Casual Pandemic Surge Team for Telehealth Ontario. Chantal has previous experience in various areas including paediatric oncology, research, and informatics. She also worked as Care Coordinator for the South West LHIN on their specialized palliative and oncology in-office team. She has a passion for paediatrics, education, policy, and research and completed her MScN at Western in the health promotion stream examining the impact of social media on youth mental health. She has been a member of RNAO Middlesex Elgin since being a baby nursing student and has also been involved with the Paediatric Nurses Interest Group (PedNIG) of RNAO  executive for many years, most recently as Past President and now as the current Professional Practice Officer. She is excited to joing the RNAO M/E exec this year in the social media officer role! During her (little) free time, Chantal is a big lover of musical theatre and music!
  Marie Davis - Membership Executive Network Officer
Marie has 40 years of nursing experience in front line and management mental health nursing both in hospital and in the community.  Her work has given her the opportunity to develop her clinical assessment skills and has also provided her the opportunity to work with people with mental health issues as well as exposure to many treatment models. Marie also worked with people with Intellectual and Developmental Disabilities (I/DD) in a community setting. She delivered this service by providing healthcare needs assessments and referrals. A large part of her role was education around the primary health care needs of people with I/DD which included workshops on healthcare for people with an intellectual disability across the lifespan.
In the Managerial role Marie had the opportunity to develop partnerships with many community agencies/organizations/service providers where she actively participated in the writing of service agreements, terms of reference and shared care service protocols. In this position Marie provided clinical supervision, performance development, guidance, and acted as a liaison to the sponsoring hospital. Marie has worked with both second and fourth year nursing students in a clinical setting for the Collaborative Nursing Program at Western University and Fanshawe College. Marie also served on the Board of Directors for Crest Support Services.
Marie has a BScN and a MScN (with specialization in leadership and education).  She also is a NTG Regional Trainer for Dementia Informed Care for individuals with I/DD, has participated in the Primary Care Institute (RNAO) and has a Certificate in Smoking Cessation Training (TEACH) from University of Toronto. Marie is a lifelong learner with a special interest in marginalized populations.
Vacant

 - Workplace Liaison 
Bianca Jiang – Student Representative (University of Western Ontario)
 Pending - Student Representative (Fanshawe College)
Contact Information
Email: middlesexelgin.rnao@gmail.com
Facebook: RNAO – Middlesex Elgin Chapter
Twitter: @RNAOREGION2ME
Instagram: @middlesexelginrnao
Website: https://chapters-igs.rnao.ca/chapter/43/about
Follow us on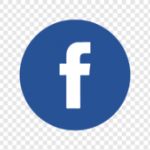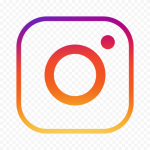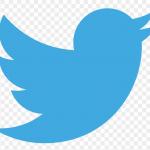 Region 2 Board Representative: Kristie Butler
last updated: April 9, 2022