RNAO MIDDLESEX ELGIN CHAPTER EXECUTIVES- 2022/2023
 
Chapter President - Janet Hunt
Janet Hunt, our chapter treasurer and president, has over 30 years nursing experience within acute care, chronic care and mental health nursing. Janet recently stepped down from full time work and has supported the Middlesex London Health Unit in their covid vaccination clinics. She also is a clinical instructor with the Western-Fanshawe school of nursing. She has also been actively involved in RNAO; sitting in numerous committees supporting the organization and acting as region 2 representative on RNAO Board of Directors, as well as chapter president of Middlesex-Elgin. She has advocated for the social determinants of health, engaging local politicians, from all levels of government with health care information at the local level. 
 
Finance Executive Network Officer - Carina Jacob 
Carina has been an RNAO member since 1st year of nursing school. She served as a student representative for two years. Since then, Carina has gained nursing experience as a bedside nurse on the PCU at Parkwood Institute. She now works as a Palliative Pain & Symptom Management Consultant in London Middlesex and Oxford Elgin. She is pleased to be returning to a more active role with the RNAO as an executive member with the ME chapter.
 




Policy and Political Action ENO - Erika Juhasz
My name is Erika, and I am your Political Action and Policy Officer for the RNAO Middlesex-Elgin chapter! I have over five years of experience working with municipal, provincial and federal advocacy campaigns, so I am very passionate about this role and excited to support our chapter's nurses in this capacity. I am a public health nurse, and my education and training have largely been around public health, specifically infection prevention and control. You can find me travelling around the world when I'm not working or studying. 
 
Membership ENO - Brandon Duncan
My name is Brandon Duncan I have been nursing since 2009. I currently work in the paediatric emergency room. I have a passion for disaster/emergency medicine and currently on the board of directors for the Canadian medical assistance team. 
 
Workplace Liaison - Danielle Gibbs
My name is Danielle Gibbs and I'm the Workplace liaison officer for the Middlesex Elgin Chapter. I have a BN and an MSN and have worked in a variety of nursing settings: LTC, Med-Surg, ER and Critical Care (ICU/CCU/SDU). I ventured into management for almost a year and found it was not for me. I have gone back to the bedside to re-evaluate what I would like to do with my career- whether that is an educator or NP. In addition, I recently moved to St Thomas from Owen sound and I'm hoping to connect with the community here and get involved.
Social Media ENO - Lannie Sedon
My name is Lannie Seddon and I am excited to join the RNAO Middlesex Elgin chapter as the Social Media network officer. I graduated from Western University in 2021 and have been working at Victoria Hospital in the Adult Medicine department since. Throughout my BScN I was a student member with the RNAO and was actively involved in the Faculty of Health Sciences Student Council in addition to the Western-Fanshawe Nursing Students Association. I am very passionate about palliative care and practicing nursing with an equitable lens that improves access to health and healthcare for all. 
 
Student Liaison - Hannah Booth
My name is Hannah Booth and I'm a second-year nursing student at Western University. I currently work as an operating room assistant at Victoria Hospital and would love to continue as an RN in the OR. I love to keep busy: I currently hold two executive positions with the RNAO (Staff Nurse Interest Group, and Middlesex/Elgin Chapter), I am the VP of Events for two UWO clubs, I hold a seat on the Arthur Labatt School of Nursing council, and I am a peer mentor for first year nursing students at Western! I'm super excited to be a part of the Middlesex/Elgin chapter executive team this year.
 


Tatianna Minsky – Student Representative (University of Western Ontario)
Tatiana is the RNAO student representative for the Western Fanshawe Nursing Students Association at the Western University site. In this role she communicates the RNAO's agenda items, educational resources, and promotes membership signup to nursing students at Western University. Tatiana is currently completing the Compressed BScN program at Western University and a clinical placement on the Cardiac Care Unit at University Hospital. She hopes to pursue a career in child and maternal health after graduation in 2023.
Communications ENO - VACANT

Adora Dalisay - Student Representative (Fanshawe College)
Contact Information
Email: middlesexelgin.rnao@gmail.com
Facebook: RNAO – Middlesex Elgin Chapter
Twitter: @RNAOREGION2ME
Instagram: @middlesexelginrnao
Website: https://chapters-igs.rnao.ca/chapter/43/about
Follow us on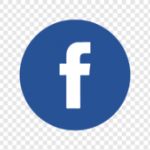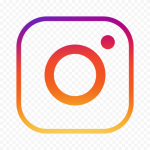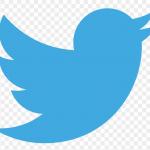 Region 2 Board Representative: Vacant
last updated: February 10, 2023