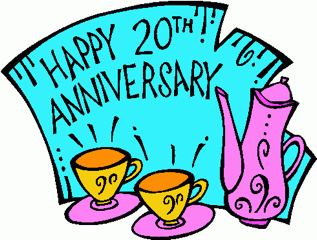 The RNAO-CTNIG is celebrating its 20th anniversary this year. We would like to celebrate our membership by putting a spotlight on our members.
We invite our RN and student nurse members to send along your stories of how you became interested in complementary therapies (CT), either as a recipient, advocate, or practitioner. Your stories should be 500-700 words - or one to one and a half pages long.
Here are some guiding questions to help you write your story: 
How did you become interested in CT?
Can you give a short description of the modality you use, practice and/or advocate for? 
How do CTs impact your personal or professional life? How have they benefitted you? 
Where do you practice CTs (for example, in your workplace, private practice, volunteer work, with family)?
How did you introduce CT into your practice or workplace?
What qualifications/education do you need to become a practitioner of the specific modality? 
Where can you access education for the specific modality?
Your stories will be featured in our Spotlight Series and shared with our members.
Not only will we get to know our members through these stories, but they'll provide relevant information about specific CT to those who might be considering using them:
personally for self-care
advocating for CT in nursing/healthcare
incorporating CT into nursing practice
These stories may be especially useful to our student nurses and RNs who are new to CT to gain a better understanding of the wide range of CT and their uses.
CT of interest:
acupressure/acupuncture
aromatherapy
art Therapy
ayurvedic Medicine
chakra balancing
Emotional Freedom Technique (EFT)
flower remedies
healing touch
herbology
hypnosis
imagery/visualization
light/colour therapy
mindfulness/meditation practices
music therapy
Reiki
relaxation/breathing exercises
shamanic healing
sound therapy
therapeutic touch
traditional Chinese medicine
yoga
and more….
We would really like to hear from you to make this year a memorable one!
Please contact Darka Neill for more information or to share your story submission.
Darka Neill, RN (non-practising), BScN, RP, Reiki ll
RNAO-CTNIG Consulting Editor
Warmest regards,
RNAO-CTNIG Executive