Save the Date:  Peel & CHNIG Let's Party Like Pre 2020--Cancelled
Event is cancelled due to circumstances beyond our control.  Registered guests will be reimbursed, details to follow.
We're sorry we had to shut the event down.
Paula Manuel
President Peel Chapter
On behalf of Planning Committee
Nominate A Colleague Or Nursing Student For 2022 Peel Chapter Recognition Awards
As we emerge from the pandemic we know that many RNAO Members have contributed to excellence as clinicians, mentors, educators, administrators, students and more details will be provided on how to access the nomination forms.  We have extended the deadline for submissions May 22nd, 2022 and the winners will be announced on June 16th.   If you don't hear from us you may contact us at email: rnaopeel@gmail.com
Members who send in a submission will be mailed a 3-ply cloth mask with RNAO logo- while supplies last.. Please provide us with your home address. 
Check out our new video celebrating you.
Thank you and stay safe. 
Peel Chapter Team 
2021-2022 Executive Team

| | |
| --- | --- |
| President | Paula Manuel |
| President-elect | Nominations for 2022 will be for Mississauga, Brampton, and York West |
| Past President | Poonam Sharma |
| Membership ENOs | Upneet Lohcham, Aig Adebayo |
| Communications ENO (Board Secretary) | Margaret Lebold |
| Communication ENOs | Qiping Wu, Shelleza Hussain |
| Workplace Liaisons | Caroline Variath,  Selasie Ametorwo |
| Policy and Political Action ENOs | Ameek Singh, Hiba Al-Homedawy |
| Finance ENO | Maria Tandoc |
| IT/Social Media ENO | Sandra Varghese, Paula Crawford-Dickson,  |
| Student ENOs | Danupreet Mundh, Geevitha Somasundram, Saranson Henry |
| Board of Director Representative | Anita Tsang-Sit |
| Members-at-Large | Karen Hilliard, Jo-Anne Wilson, Sandrina Ntamwemezi, Binu Khanna, Michael Panzarella |
last updated: August 31, 2020
Team Member Biographies
Paula Manuel
​
​
 Paula Manuel is a RN leader experienced in self-care for nurses, equity, policy development and determinants of health. Her clinical practice spans 23 weeks gestation to 104 years of age.  Extensive experience as a preceptor, mentor, leader on unit based and hospital committees, projects and initiatives. 
Highlights:  
RNAO

Staff Nurse Interest Group Executive

Development panel for HWE BPG Developing and Sustaining Nursing Leadership,

Past RNAO board member Region 6.

RNAO Award of Merit

Masters of Nursing Athabasca
An avid golfer, hiker, and auntie to 2 nephews (1 nephew a nursing grad). Nursing is amazing and being a healer is key. Her spiritual journey includes storytelling, sharing wisdom, and a sense of humour.
Poonam Sharma
Poonam comes from a diverse background in public health with experience in Family Health, Chronic Disease and Injury Prevention, Communicable Diseases and most currently supporting COVID-19 Operations in contact and case management at the Region of Peel-Public Health. She is an advocate for the social determinants of health and engages with local politicians to improve community well-being at the local level. Poonam's other passion for community health nursing is centered in women's health. To this end she practices as a newborn and breastfeeding educator in Toronto. In her space time, she loves to be outdoors, especially in her garden in the summer time. 
Poonam has been actively involved in the RNAO and on the Peel Chapter executive team with many leadership positions since 2007. As a past President of the Nursing Students of Ontario, Poonam continues to be a strong advocate for student mentorship. She has participated in the expert panel for many RNAO Best Practice Guidelines. Poonam graduated from the University of New Brunswick/Humber College Collaborative Nursing Program with a Bachelor of Nursing degree. In 2013, she was recognized for her work with nursing students through the RNAO Provincial Leadership Award in Student Mentorship.  Poonam has a Masters in Nursing from Ryerson University.
 
Upneet Lohcham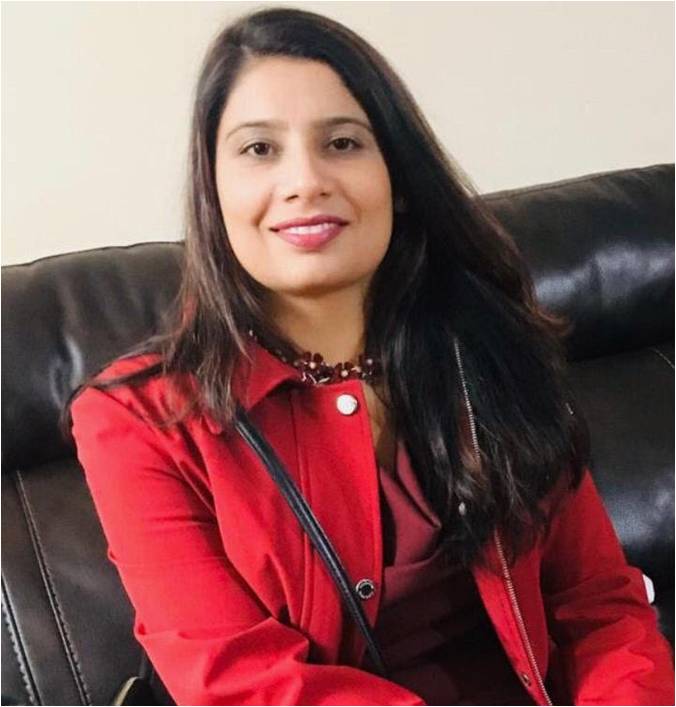 "Upneet is a recent UOIT graduate Registered Nurse and has been actively involved with the Peel chapter
for 2 years now. Upneet is the past Student ENO and current Co-Membership ENO with RNAO Peel
chapter. She is passionate about working with the elderly and has been working in LTC for 5 years, first
as RPN and now as RN. She also works with Saint Elizabeth Healthcare in the community. When not
working Upneet enjoy spending time with her family and watching movies."
Aig Adebayo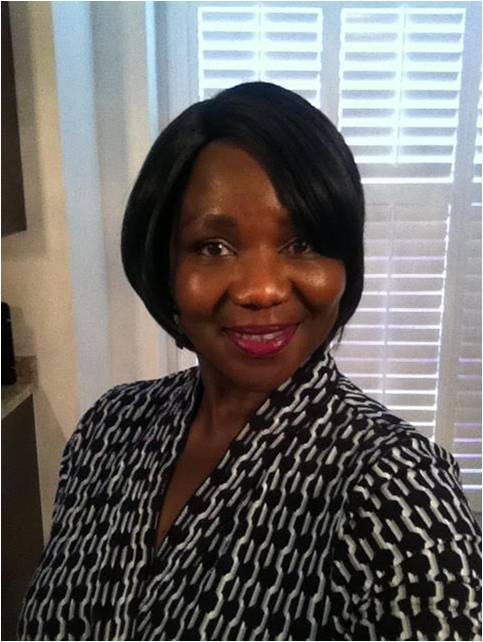 Aig Adebayo is the Membership ENO. She is a graduate of the Ryerson University Nursing Program. She works as a Mental Health Nurse with the Ministry of Children, Children and Social Services. She has served in many roles in the Chapter. She was a Student ENO and the Policy and Political ENO. Aig is also a Mental Health First Aid Instructor. She enjoys reading. 
Margaret Lebold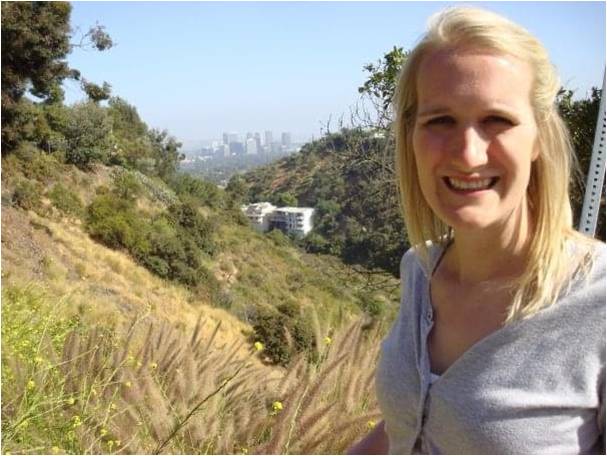 "Margaret Lebold has been a Public Health Nurse for 8 years, working in various areas, including: family health, tuberculosis prevention, and sexual health.  Over the past three years, Margaret has been a part of the provincially-funded Social Determinants of Health Public Health Nurse initiative, working at the Region of Peel.  Margaret is passionate about integrating critical feminist, social justice, and reproductive justice theories in nursing. She is a recent graduate of the Master of Science in Nursing program at York University."
Qiping Wu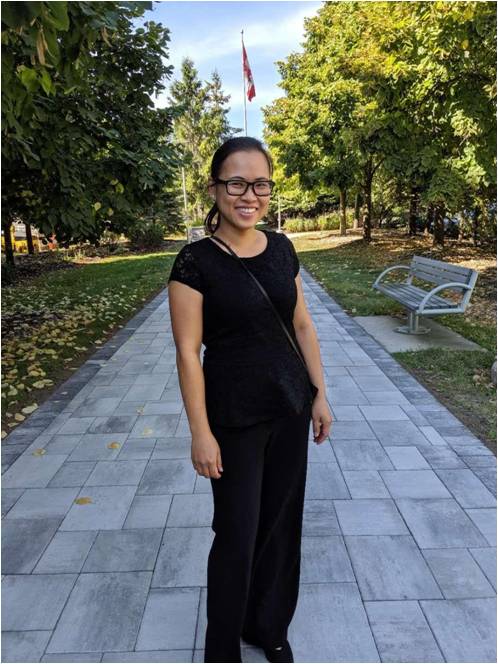 "Qiping Wu graduated with a Bachelor of Nursing degree from the University of New Brunswick/Humber College Collaborative Nursing Program. She has been a member of the Registered Nurses Association of Ontario (RNAO) and RNAO Peel Chapter since 2015 as a student. Qiping is currently employed at Trillium Health Partners -- Reactivation Care Center. She is proud to be a member of RNAO. RNAO provides numerous learning opportunities to support RNAO members (Nurse Practitioners, Registered nurses, and nursing students). For example, RNAO offers e-learning modules, webinars, and events. Moreover, RNAO motivates Qiping to contribute to shaping the health-care system. After attending several mentorship events from RNAO and RNAO Peel Chapter, she is excited to join the Peel Chapter as the Communication Executive Network Officer and use her skills to impact the community of Peel."
Shelleza Hussain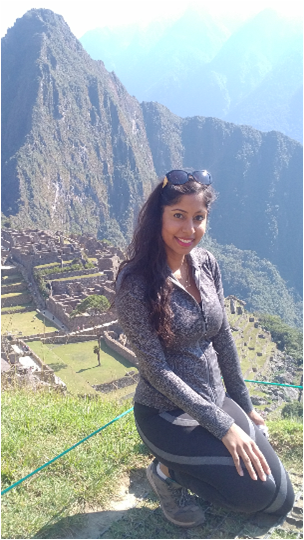 After completing her Bachelor of Science in Nursing from Ryerson University, Shelleza started her nursing career pursuing her interest in women's and children's health working on a labour and delivery unit at a Peel hospital and as a lactation consultant.  After a few years, she pursued her interest in public health, working as a Public Health Nurse within Family Health.  She is passionate about the social determinants of health, health promotion and protection. Shelleza completed her Master of Public Administration at the University of Victoria.  Shelleza enjoys attending and volunteering in community events.  As an RNAO member and resident of Peel, she is looking forward to her term as communications ENO with the RNAO Peel Chapter.   
Caroline Variath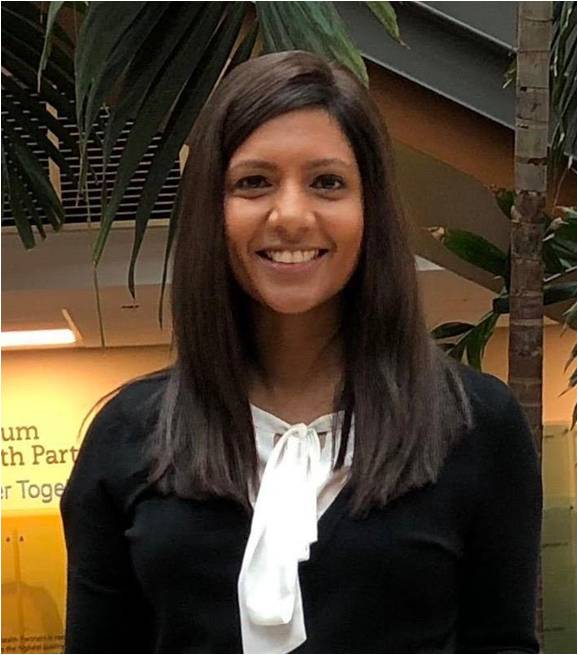 "Caroline has worn many nursing hats through the 15 years of her nursing career. Clinically, she continues to work in the acute and critical care settings, with a focus on cardiology and intensive care nursing. Interestingly, she developed a passion for End of Life (EOL) care and bioethics from her clinical experiences, and is conducting research that focuses on EOL care as part of her PhD program.  The respect and love for her profession led Caroline to choose a career that would allow her to inspire young nursing students. She teaches Bachelor of Nursing students. In her classes, she uses her experiences of working as a nurse in various capacities in three different countries to guide and inspire novice nurses. Today she hopes to share some of her insights with those who are on the threshold of embarking on their exciting journey as nurses."
Selasie Ametorwo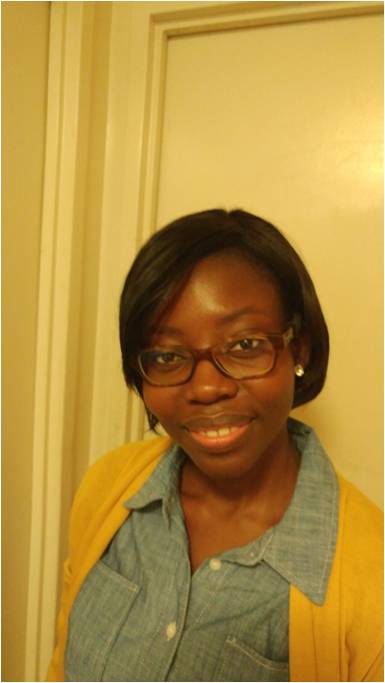 "Selasie has been a part of the RNAO Peel Chapter team since 2014 and stayed on to later participate in the Mentorship program as a mentee. Her first role was within the team was as the Membership Officer and she is currently a co-Policy and Political Action Officer. Selasie graduated from Trent University and she is currently working in the NICU. RNAO has been pivotal in allowing her to develop professionally and meet distinguished nurses who work at the bedside, in schools, communities, and offices. She has been able to hear about people's careers and engage in conversations about nursing, patient care, politics, family engagement and health related issues. Selasie is looking forward to an exciting year of events and learning, and hopes you can join us!" 
Ameek Singh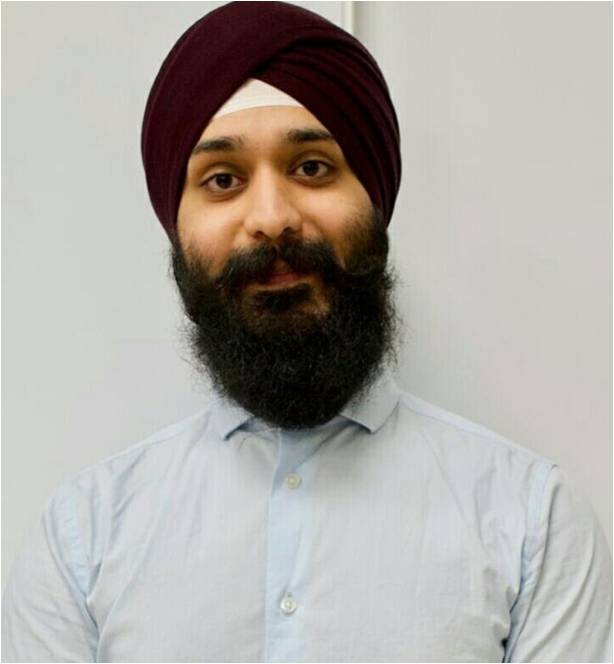 As someone that grew up in Peel Region, Ameek has come to appreciate the nuances and different great things about the region but also understands the many health inequalities faced by Peel region. As a strong believer of evidence-based policy and social determinants of health, Ameek intends to address these health care access inequalities throughout the continuum of care for the residents of Peel. Ameek works as a community mental health nurse in Peel and Stroke Rehab nurse in a hospital setting in Toronto.
Maria Tandoc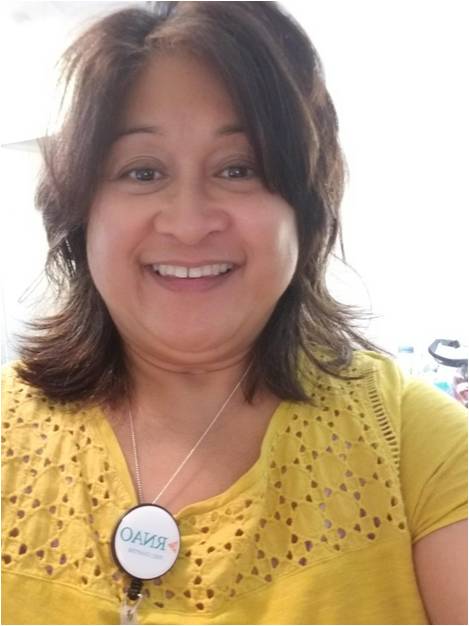 "Maria completed her undergraduate nursing degree from Ryerson University and has over 23 years of nursing experience in area of critical care. She recently changed her area of specialty to adult Mental Health working over 5 years as a full time staff nurse at Trillium Health Partners. At Trillium, she is a current member of the Nursing Advisory Council and has worked on many initiatives or projects such as policy development and policy changes within the organization. She is a strong advocator of her profession passionately engaged as a member of RNAO holding many roles over the years within Peel Chapter. She served as Chapter President of Peel Region from 2012-2014 and winning "The Chapter of the Year Award" in 2013. She is also a winner of a RNAO distinction award "President's Award for Leadership in Clinical Nursing Practice" in 2010 whereby she decreased ventilatory-associated pneumonia (VAP) rates when she developed and implemented an oral care program in the ICU based on recommendations in RNAO's best practice guideline on oral health. Her workplace experience and voluntary experience with RNAO continue to give her a deep appreciation for how nurses seek to improve the quality of health care in Ontario and to humbly share her wealth of experience to new nursing graduates and nursing students."
Sandra Varghese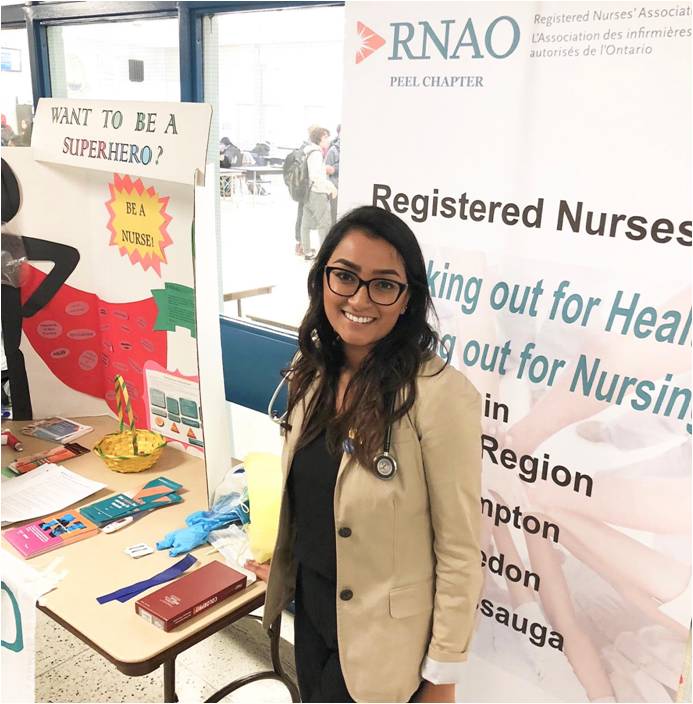 Sandra Varghese graduated from Ryerson University's BScN program 2 years ago with the goal to inspire and educate the next generation of nurses. Sandra has been involved with RNAO's mentorship and nurse ambassador program since 2017. She wants to give nursing students and new graduates the opportunities to look beyond the traditional role of nursing.  She currently works at a Hemodialysis clinic in Richmond Hill and as a consultant for an Electronic Medical Record system. As a Social Media Executive Network Officer, Sandra hopes to use her passion for technology and social media to implement positive changes for the nursing community in Peel.
Paula Crawford-Dickson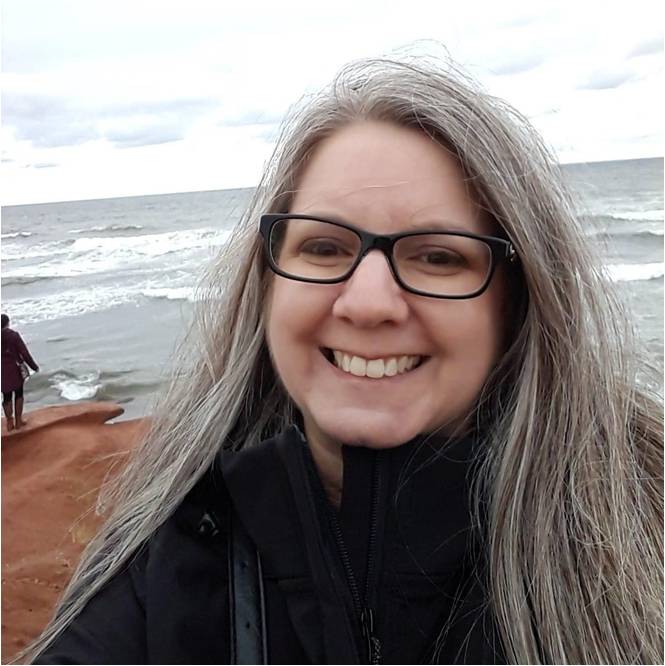 Paula Crawford-Dickinson has been a Professor in Nursing for more than 15 years at a community college in Toronto. Paula has extensive nursing experience in neuroscience, trauma, and critical care through positions as an acute care nurse practitioner, clinical educator, and staff nurse. She has completed several degrees including a Doctorate of Education in Health Policy/Health Education, Master if Nursing (ACNP), and Bachelors degrees in Nursing, Psychology and Health Administration.  She is also a Certified Nurse Educator (CNE). Paula is committed to advancing the profession through presentations at conferences and has held leadership positions in various professionally related organizations. 
Karen Hilliard
"Karen has a passion for nursing. Her career has taken many twists and turns. After receiving her BScN from McMaster University, Karen enjoyed working in the hospital on a medical unit and in ICU. Karen's sense of adventure                     eventually took her to the land of the midnight sun where she worked in community health centers in the Northwest Territories. She then returned to school, got her MBA at York University while working as a Head Nurse on Urology, Eye and Burn unit. She eventually made her way to Yellowknife where she connected with nurses across Canada in her role as the Executive Director / Registrar of the Northwest Territories Registered Nurses Association. After 9 years, she returned to Peel and has spent the last 16 years in public health in reproductive, family and school health. Karen has held various leadership positions with Peel Chapter as President, Treasurer, and Workplace Liaison Officer. She believes it is important to address the determinants of health, advocate for our clients and for the role of nurses and nursing in our health care system. Karen is currently a Member-at-Large within Peel Chapter. 
Jo-Anne Wilson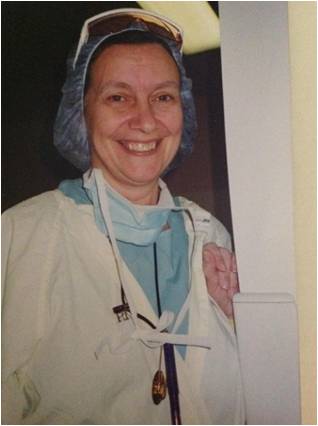 Jo-Anne is a retired nurse. She worked for many years in the operating room at Trillium Health Partners (through many name changes). She attended six surgical and two medical missions in many countries. Former Finance ENO for Peel Chapter RNAO. Currently she is volunteering with five different groups. 
Binu Khanna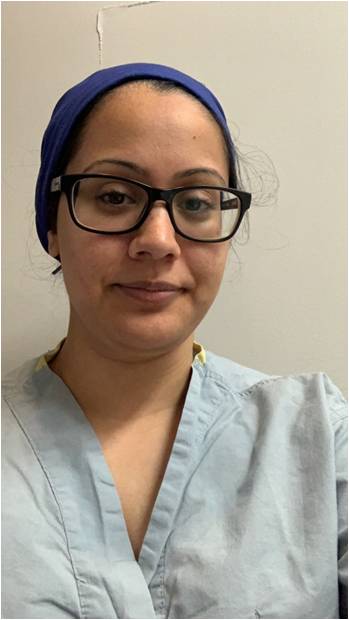 My name is Binu Khanna. I graduated from Bachelor's of Science in Nursing collaborative degree program from Ryerson University in 2016. Since graduating, I have worked on complex continuing care and Palliative units at Lakeridge Health Oshawa. I currently work with William Osler Health System at the Etobicoke site in the Supportive and Palliative Care Clinic Program. I am also a certified Peri-operative nurse and worked in the operating room at EGH for over a year. I have a passion for teaching and hope to pursue my Master's in the coming year. In my free time, I love to go for walks and spend time with family.
  Anita Tsang-Sit, MPH, RN, BScN, BA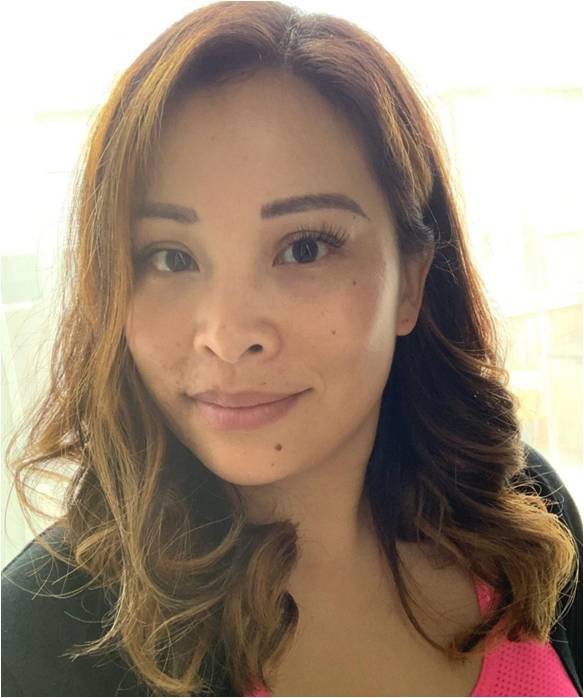 Anita is our Board of Directors for Region 4. Currently she works in Risk Management & Insurance for Toronto Community Housing Corporation. Her work experience has been in tertiary, public health and the community. She has been a member of RNAO for 17 years and an avid volunteer. Passionate about social determinants of health, political action, coaching/mentoring, advocacy, and infectious diseases (to name a few).
Student ENOs: 
Saranson Henry is a 3rd year nursing student in the University of New Brunswick/ Humber College Collaborative Nursing Program. She is the 3rd year Humber Nursing Society (HNS) representative and is currently a personal support worker (PSW) working in various hospitals in the GTA. Her career goal is to be an emergency/ICU nurse but she also has a  passion for mental health and working with the underserved population.
Danupreet Mundh is a third-year nursing student in the BScN program at York University. Currently, she is pursuing her RN and hopes to work in the cardiology field upon graduation. She finds joy in helping those in their most vulnerable moments.
Geevitha Somasundram is in her 2nd year of the BScN Collaborative Nursing program at George Brown College and Ryerson University. She is currently the Co-Director of Advocacy within the George Brown College chapter of Canadian Nursing Students' Association (CNSA) where she aims to help fellow students become better positioned for success as both students and professionals. Geevitha has a strong interest in health equity, social determinants of health and exploring the limitations of quality and inclusive care. Outside of nursing, Geevitha is passionate about assisting in the efforts to create sustainable income through dignified and fair-wage employment.