Beatriz "Betsy" Jackson, RN, MScN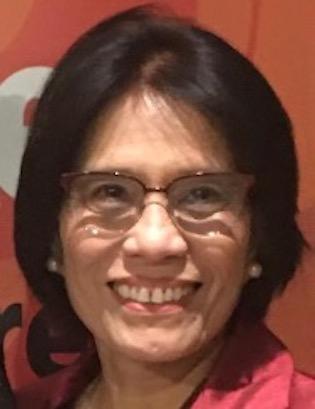 I am Betsy, I  graduated from Silliman University College of Nursing, Dumaguete City, Philippines in 1977 with a degree of Bachelor of Science in Nursing. In 1980, I worked at the Notre Dame Bay Memorial Hospital in Twillingate Newfoundland for 4 years as a staff nurse then as an evening nursing supervisor. In 1984, I moved to Toronto and worked at Sunnybrook Health Sciences Centre for 26 years in various roles as staff nurse in Oncology, Cardiology, CCU, Professional Practice Leader and Advanced Practice Nurse in the Schulich Heart Program, Acting Director of Nursing Education & Informatics and Manager of Special Nursing Projects. I completed my Masters of Science in Nursing in 2004 at D'Youville College, Buffalo, New York. I am an active member of the RNAO Durham Northumberland Chapter, having served as Membership ENO (2011-2012), as Chapter President (2012-2014), and as Region 8 Representative to the Board (2015-2019). I was the Policy and Political Action ENO of the Retired Nurses Interest Group (2018-2020) and the Chair of the International Nurses Interest Group (2019-present). I taught partial load at Centennial College, PN Program. I volunteer at the St. Isaac Jogues Catholic Church, Refugee Committee.
Dr. Angela Cooper Brathwaite, RN, BN, MN, PhD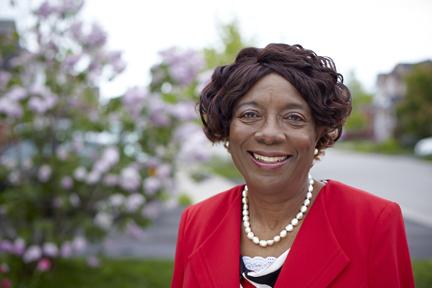 My name is Dr. Angela Cooper Brathwaite. It's an honor and privilege to serve as your financial officer for the International Interest Group of RNAO. I am one of the founding members of INIG and its first President. I am also a Past President of RNAO, Co-Chair of RNAO's Anti-Black Racism Task Force and Graduate Faculty Member, Department of Health Sciences, Ontario Technology University (OTU). I hold a PhD in Nursing from the University of Toronto and a Master of Nursing from the University of Manitoba. I have national and international experience in nursing as well as keynote speaker nationally and internationally. I also have extensive experience in leadership, nursing administration, nursing education, policy advocacy, health care systems and cultural competence. I have held Executive leadership positions as a Director of Nursing Education & Development, Director of Nursing in acute care, President of RNAO (2018-2020) as well as Regional Manager in primary care and Program Manager in public health. I have also taught undergraduate and graduate nursing students at OTU and the University of Toronto respectively.
I have received numerous academic and service awards and was the recipient of the RNAO Award of Merit in 2015; RNAO Leadership Award in Nursing Administration, 2013; and RNAO Leadership Award in Political Action, 2011. I also received the University of Toronto Distinguish Alumnus Award in 2007, Ontario Public Health Association Award of Excellence for leadership in Public Health, 2010, and Award of Excellence from the Regional Municipality of Durham, 2006. I have published numerous peer-reviewed papers in professional journals. My areas of research are chronic disease focusing on the prevention of type 2 diabetes and culturally tailored intervention research for minority groups (Sub-Saharan Africans, Black people from Canada and Caribbean, and Filipinos) and racism and discrimination among Black Canadians. Other areas of interest are listening to classical music, singing in choirs, and visiting different countries.
Sepelene Deonarine, RN, BScN, MAEd, State Certified Midwife (SCM) Hons (Eng.)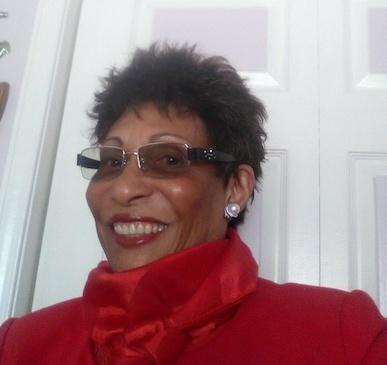 My name is Sepelene and I am one of the founding members of the Registered Nurses Association of Ontario (RNAO) International Nurses Interest Group (INIG); I am proud to be a sustainable member from its inception. I have been an active member of RNAO for 30+ years. I have held the roles of Chapter member of Durham Northumberland and its Policy and Political Executive Network Officer (ENO) (2018 -2021), Past Membership ENO INIG for four years, and Policy and Political ENO INIG (2019 to present). Present member of the Diabetes, and past member of the Provincial Nurses Educator, the Maternal and Child and the Community Health -  Nurses Interest Groups. Member of the International Diabetes Federation (IDF) and Diabetes Canada Regional Representative and Advocate (2013 to present). I pride myself on a being a continuous learner and take every opportunity in educating myself and others  locally, nationally and internationally. My education is on a continuum as an RN BScN MAEd, State Certified Midwife (SCM) (Hons) (Eng.) and Master Trainer Chronic Disease Self-Management Program.
I have been employed in a variety of settings -  Hospitals, Community, Government Ministries and Academia and over the years have gained vast amount of experience and expertise in Clinical, Leadership and Administration as Manager and Education Coordinator  Maternal and Child Programs, and Educator in the Community and Academia. Presently Durham Region Immunization Program, Outreach Educator for Diabetes Canada and Local Health Integrated Network.
I have been a recipient of a few recent Awards of Distinction:  Ontario Volunteer Service Award 2021, Town of Ajax Community Award 2020, RNAO Policy and Political Award of Excellence  2020, Meredith Award Ministry of Labor 2019,  Town of Ajax Education Award 2018 and Health and Social Services Award 2017, Prestigious Town of Ajax Civic Award 2016, and Diabetes Canada Regional Volunteer of the Year Award for Ontario 2017.
Edward Cruz, RN, CCNE, BN, MScN, PhD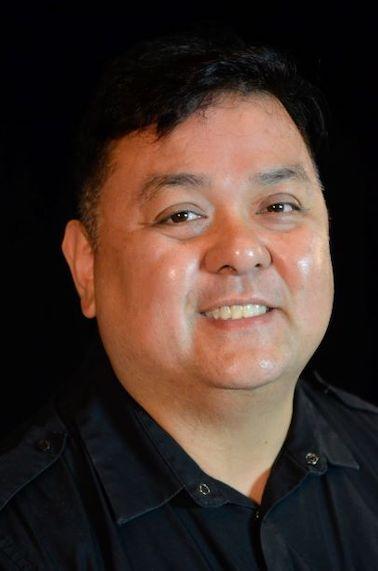 I am Edward Cruz, and I am the Communications Executive Network Officer of RNAO's International Nursing Interest Group. I am an internationally educated nurse from the Philippines, and currently an Assistant Professor in the Faculty of Nursing at the University of Windsor in Windsor, Ontario, Canada.  My areas of interest are in the nursing education, human resources for health, immigrant and refugee health, and community and mental health.  At UWindsor, I teach undergraduate courses in community nursing, mental health nursing, and global health, as well as human resource management in nursing and advanced qualitative research in our graduate programs.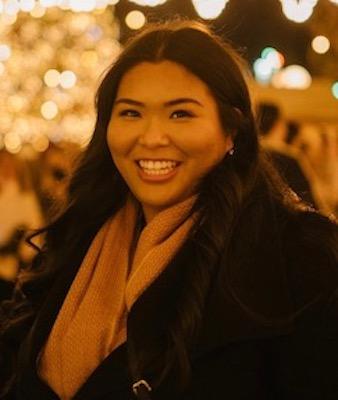 My name is Rose Yamomo and I graduated from Western University in 2018. I have been a Psychiatric Mental Health Nurse for 3 years specializing in complex mental illnesses with a focus on a Recovery Model of Care. As a newer Executive Member of INIG, I am excited to be a part of a passionate and driven group that provides information to our community locally and internationally. Leadership and educating others have always been an area of interest for me which in turn motivated me to complete additional education at University of Toronto where I obtained a Certificate in Leadership and Management. I have also completed training to become a Mental Health First Aid Instructor with the Mental Health Commission of Canada. I aspire to pursue higher education in order to teach nursing students all over the world and implement projects to increase mental health awareness. 
 Janet Bowes, RN, BA, MBA, BScN, CPHQ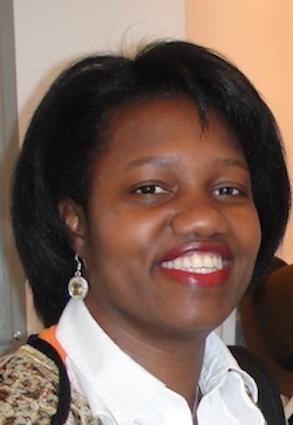 My name is Janet Bowes, Dip. In Professional Nursing Studies, BA Health Studies, Registered General Nurse (RGN), CPHQ, MBA, and a BSc Nursing graduate of the International Educated Nurse (IEN) program at York University. In the United Kingdom (UK) I am a Registered General Nurse (RGN) experienced in Medical, Surgical, ICU and Elderly Care. Leadership positions across several hospitals as a Ward Manager, and Bed Management and Senior Leadership Responsibilities. A Certified Professional in Healthcare Quality (CPHQ) since 2001 from the National Association of Healthcare Quality. I am driven to continue to apply my knowledge and improve the Canadian Healthcare System in Public Health, enhance the experience of IEN and continue to play an active role in the current COVID-19 Pandemic Response.
Chante Hamilton, BScN Student
My name is Chante Hamilton and I am a third year nursing student at Ontario Tech University, I have been a member of the RNAO Durham Northumberland chapter for over 3 years. I have joined the RNAO due to my interest in Best Practice Development and Policy evaluation to protect the integrity of the nursing profession. Within the International Nurses Interest Group (INIG) I collaborate with other nursing professionals to bring a student perspective and promote awareness of Global Health issues affecting the population and Nursing profession alike. I have experience working as a Clinical Extern at Unity Health Toronto on the Acute Internal Medicine unit and have an interest in pursuing a career in Critical Care and acting as a mentor for underrepresented groups in the field of Nursing shortly after completing my degree.