CHAIR
Edward Cruz, RN, CCNE, FCAN, BN, MScN, PhD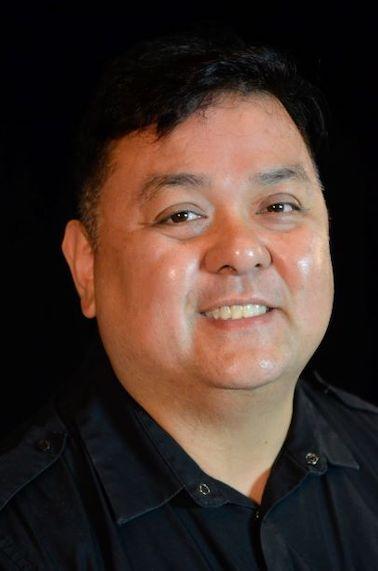 I am Edward Cruz, and I am the president of the RNAO's International Nursing Interest Group. I am an internationally educated nurse from the Philippines, and currently an Associate Professor in the Faculty of Nursing at the University of Windsor in Windsor, Ontario, Canada.  My areas of interest are in the social care, health human resources, interprofessional collaboration, and nursing education.  At UWindsor, I teach courses in community nursing, and mental health nursing in our undergraduate program, as well as theoretical foundations of nursing and advanced qualitative research in our graduate programs. I recently received a 2023 Top 25 Canadian Immigrant Award from the Canadian Immigrant magazine. I am the first Filipino-Canadian to be inducted as Fellow of the Canadian Academy of Nursing.
FINANCE EXECUTIVE NETWORK OFFICER
Beatriz "Betsy" Jackson, RN, MScN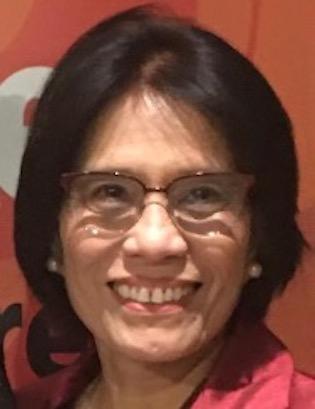 I am Betsy, I  graduated from Silliman University College of Nursing, Dumaguete City, Philippines in 1977 with a degree of Bachelor of Science in Nursing. In 1980, I worked at the Notre Dame Bay Memorial Hospital in Twillingate Newfoundland for 4 years as a staff nurse then as an evening nursing supervisor. In 1984, I moved to Toronto and worked at Sunnybrook Health Sciences Centre for 26 years in various roles as staff nurse in Oncology, Cardiology, CCU, Professional Practice Leader and Advanced Practice Nurse in the Schulich Heart Program, Acting Director of Nursing Education & Informatics and Manager of Special Nursing Projects. I completed my Masters of Science in Nursing in 2004 at D'Youville College, Buffalo, New York. I am an active member of the RNAO Durham Northumberland Chapter, having served as Membership ENO (2011-2012), as Chapter President (2012-2014), and as Region 8 Representative to the Board (2015-2019). I was the Policy and Political Action ENO of the Retired Nurses Interest Group (2018-2020) and the Chair of the International Nurses Interest Group (2019-present). I taught partial load at Centennial College, PN Program. I volunteer at the St. Isaac Jogues Catholic Church, Refugee Committee.
EDUCATION & RESEARCH EXECUTIVE NETWORK OFFICER
Dr. Angela Cooper Brathwaite, RN, BN, MN, PhD, FAAN, O.Ont, C.M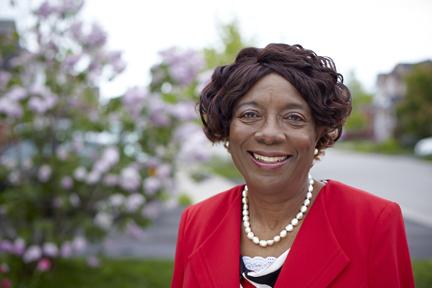 Dr. Angela Cooper Brathwaite is a Past President of the Registered Nurses Association of Ontario (RNAO), Co-Chair of RNAO's Anti-Black Racism Task Force, and Adjunct Professor & Associate Graduate Faculty Member, Ontario Technology University (OTU).
She holds a PhD in Nursing from the University of Toronto (UFT), Master of Nursing from the University of Manitoba, Bachelor's in Nursing from Memorial University, NFLD and is a Fellow of the American Academy of Nursing.
She has national and international nursing experience in leadership, nursing administration, nursing education, policy advocacy, and health care systems. She has taught undergraduate nursing students and graduate students at UFT and OTU.
She has received many academic and service awards such as:  Lifetime Achievement Award and Leadership in Student Mentorship (2022), Leadership Awards in Political Action (2013), and Award of Merit (2015) from the RNAO; UFT Distinguished Alumnus Award (2007); Ontario Public Health Association Leadership Award (2010); and Award of Excellence, Regional Municipality of Durham (2006). In 2022, she was appointed to the Order of Ontario and the Order of Canada.
She has published numerous papers in peer-reviewed journals. Her areas of research are prevention of type 2 diabetes; culturally tailored interventions; and systemic racism in nursing.
POLICY AND POLITICAL EXECUTIVE NETWORK OFFICER
Antoinette Meinders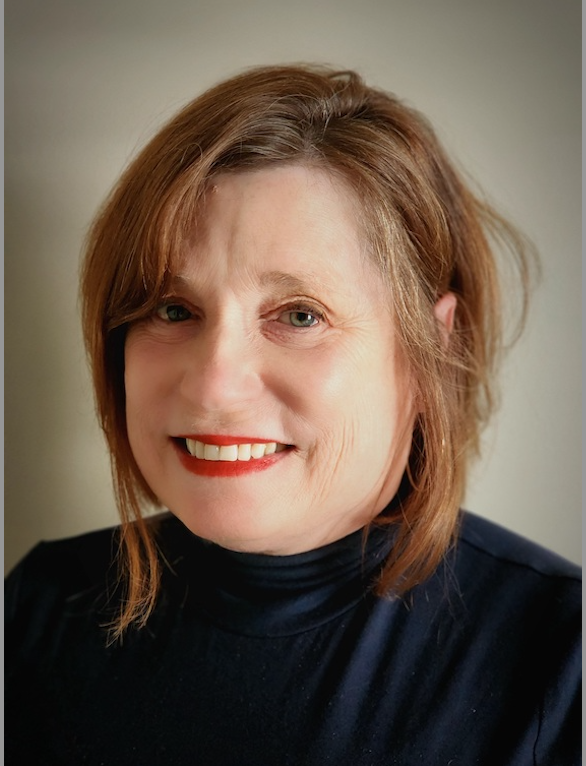 My name is Antoinette Meinders and I am the Policy and Political Advisor for the RNAO's International Nursing Interest Group.  I graduated from Laurentian University in 1986 and I have nursed internationally as well as locally in Toronto.  I have specializations in Intensive Care and Emergency/Trauma medicine.  I am currently an Informatics Educator at Unity Health Toronto.  I believe in advocating for healthy and happy work conditions for all  NPs/RNs/RNs/IENs.  Nursing is the backbone of healthcare!
COMMUNICATIONS EXECUTIVE NETWORK OFFICER
Rose Yamomo, RN, BScN, CPMHN(C)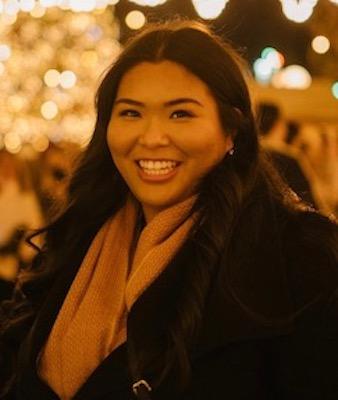 My name is Rose Yamomo and I graduated from Western University in 2018. I have been a Psychiatric Mental Health Nurse for 5 years working in in-patient units as well as in Primary Care. I have been a member of INIG since 2021 and am excited to continue to be a part of a passionate and driven group that provides information to our community, locally and internationally. Leadership and educating others have always been an area of interest for me which in turn motivated me to complete additional education at The University of Toronto where I obtained a Certificate in Leadership and Management. I have also completed training to become a Mental Health First Aid Instructor with the Mental Health Commission of Canada. I received my certification in Psychiatric Mental Health Nursing Canada from the Canadian Nurses Association and hope to obtain certification in Cognitive Behavioural Therapy (CBT). I aspire to pursue higher education in order to teach nursing students all over the world and implement projects to increase mental health awareness. 
MEMBERSHIP EXECUTIVE NETWORK OFFICER
Rola El Moubadder, RN, BScN, MQM Biography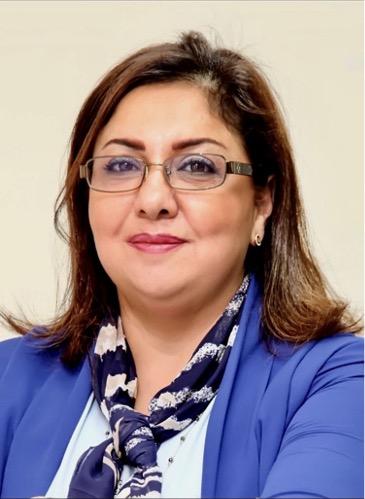 Rola EL Moubadder is the Program Manager of CARE Centre for Internationally Educated Nurses (IENs) – an organization supports IENs pre and post arrival to relaunch their career in Canada. Rola brings a 24 yrs. of broad range experience in healthcare quality, clinical informatics, and nursing education. Rola held several positions as a professional education development consultant, professor assistant, facilitator, and quality consultant in Canada and Internationally. Rola is committed to supporting nurses nationally and internationally through mentoring, facilitating workshops, influencing policy, and improving the quality of health care services; ensuring nurses are practicing in a safe, diverse, and people centred environment. Recently, Rola co-authored a book with over 300 other authors about mentorship in nursing mentoring program.   "Mentoring in Nursing through Narrative Stories Across the World". The chapter book titled "Integration of Internationally Educated Nurses: Journey Through Globalization/Internationalization, Technology, and Mentoring" focused on the success transition of IENs to the Canadian workplace through mentorship of IENs. Her fellow nurses and nursing leaders have recognized her as an inspirational nurse leader dedicated to serve the nursing profession.
STUDENT EXECUTIVE NETWORK OFFICER
Mark Anthony Urdaneta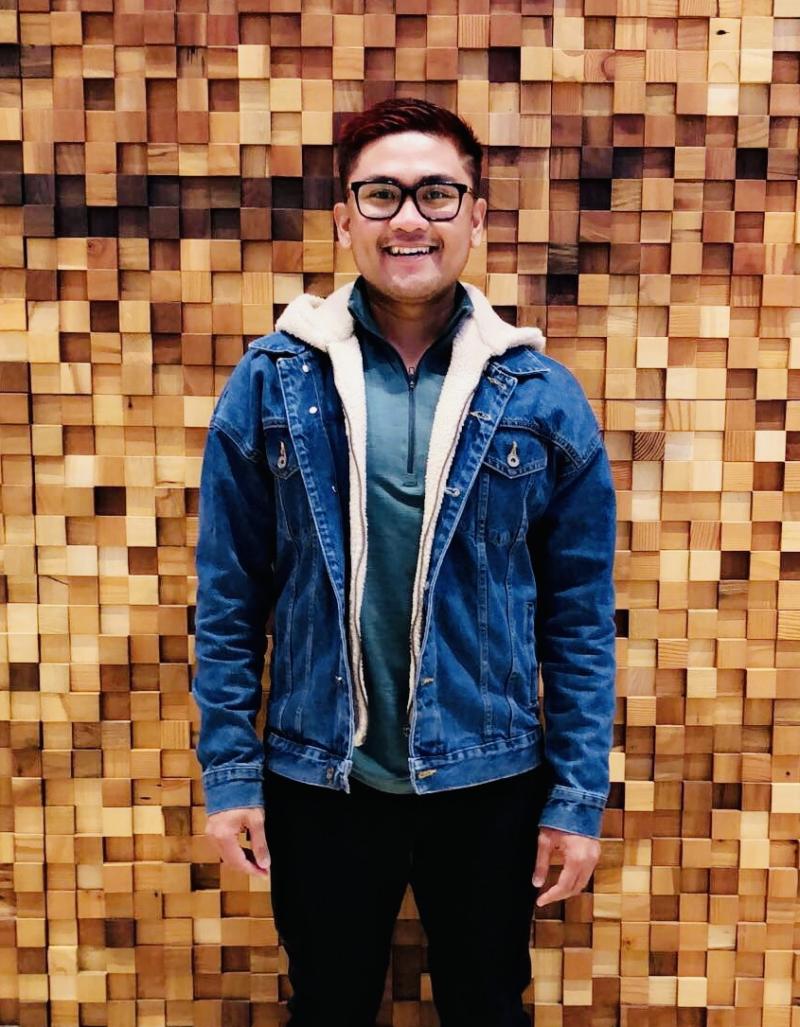 Hello! My name is Mark Anthony, and I am the Student Executive Network Officer (ENO) of INIG. I am currently in my final year of the Post Diploma Degree Completion Program in Nursing at Toronto Metropolitan University (formerly known as Ryerson University).
In addition to my academic pursuits, I have been engaged in the field of internal medicine, surgery, oncology and palliative care since 2017. I am currently working as a Registered Practical Nurse in Unity Health Toronto - St. Joseph's Health Centre Surgical Oncology Program and Scarborough Health Network, Birchmount - Surgical Program. Also, I took on the role of a Resource Nurse at Priority Healthcare January of this year, broadening my scope of experience and contributing to a dynamic healthcare environment.
As a passionate and dedicated Registered Practical Nurse, I am continuously immersed in the dynamic realm of professional growth. My journey thus far has been a relentless pursuit of knowledge, a honing of skills, and a rich tapestry of clinical experiences within the acute care setting.
Having walked the path of experience, I am also a dedicated Preceptor who recognizes the immense value of lifelong learning. It is through mentorship that we shape the future of healthcare. As such, I take immense pride in guiding and empowering nursing students, new graduates, and internationally educated nurses on their journey to achieve personal and professional excellence.
Beyond my clinical commitments, I have immersed myself in university student leadership roles. In May, I was honored to be appointed as the Vice President of Finance and Treasury for the Nursing Course Union, a role that allows me to contribute to the fiscal stewardship of our vibrant community. Additionally, I proudly serve as a committee member dedicated to equity, diversity, and inclusivity both at Toronto Metropolitan University, underscoring my commitment to fostering an inclusive environment for all.
Furthermore, I was acclaimed last May as the Vice President of the Nursing Students of Ontario (NSO) Interest Group.
As I stand at the threshold of what lies ahead, I am filled with anticipation and enthusiasm for the next chapter in this extraordinary journey. The challenges and opportunities that await are met with open arms, and I am eager to continue making meaningful contributions to the field of nursing.